CNBW Symposium held successfully at Marquardt, Shanghai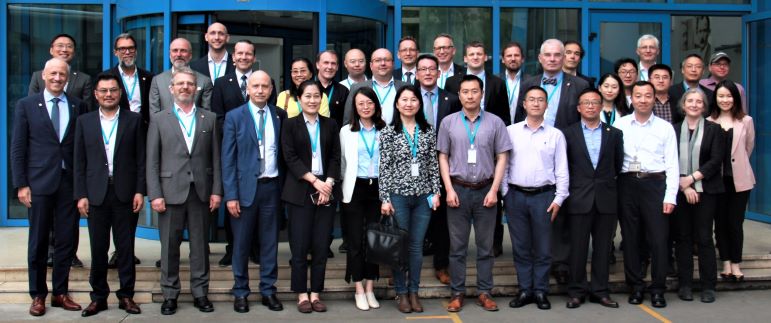 May 13th, 2021. The first ever China Network Baden-Württemberg (CNBW) Symposium was held successfully at Marquardt, Shanghai. Management of CNBW, German industrial companies, stakeholders and other related parties, as well as Marquardt Shanghai, participated in this event. The symposium focused on "green factory". With the aim of further communication and cooperation enhancement, the participants actively exchanged perspectives and also shared the measures to achieving carbon-neutrality.

Along with the live stream, the symposium started with CNBW President Dr. Elmar Stumpf, Vice President Mr. Jochen Schultz, and CNBW Vice First Chairman Mr. Bernhard Weber, sharing their views towards the relationship between China and Baden-Württemberg, also pointing out the significance of synergy. Mr. Hsiao J. Chiu, key person of CNBW Shanghai, also shared the localized information from his side.

Followed by the guest panel, several corporates showed their practical experience on the way of carbon-neutrality. Mr. Manuel Schmuker, COO and Chief Sustainability Officer at Prettl Beteiligungsholding, who stated the mission of "Go zero until 2025" and lessons learnt from implementation, as well as next step actions. In addition, General Manager of Marquardt Weihai, Mr. Berthold Arends, introduced the Marquardt China "green factory" roadmap based on different priorities. After that, the case study report from Mr. Jochen Kirkorowicz, President Foehl Asia Pacific, who represent the first CO2 neutral company in Taicang, Jiangsu Province. Besides the voices from industries, Ms. Li Anna, SGS consultant, from the perspective of verification holder, explained the evaluation content and process. Moreover, green building expert Mr. Ding Tyreal, Engineering Director of BMP, addressed this topic towards green building technology. Last but not the least, Mr. Zhang Yongming, professor from Tongji University, delivered a speech regarding "Trends in Green Energy Buildings in China within the Regulatory Framework".

Later on, Marquardt Shanghai arranged a plant tour with the guidance of the General Manager Dr. Peter Schaumann, Industrialization Director Mr. Patrice Angot and Operations Director Mr. Jin Kenny. Meanwhile, Mr. Thomas Martin, Director Engineering of Marquardt Shanghai, introduced the technology outlook to attendees.

The success of this event not only rely on the hosts of Marquardt and China Network Baden-Württemberg (CNBW), but the awareness of all together embracing trends, cooperation and communication, under the circumstances of the current situation. We definitely believe that this wonderful interaction indicates the profound influence to all.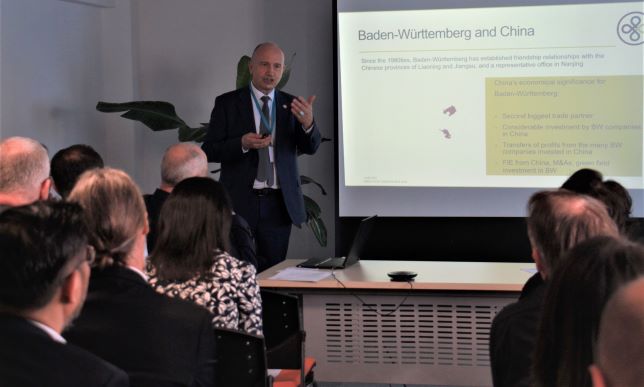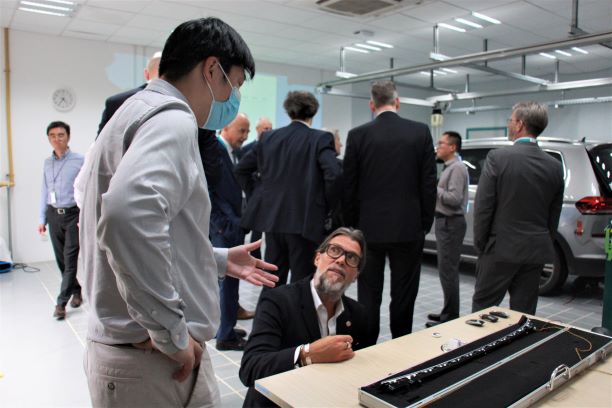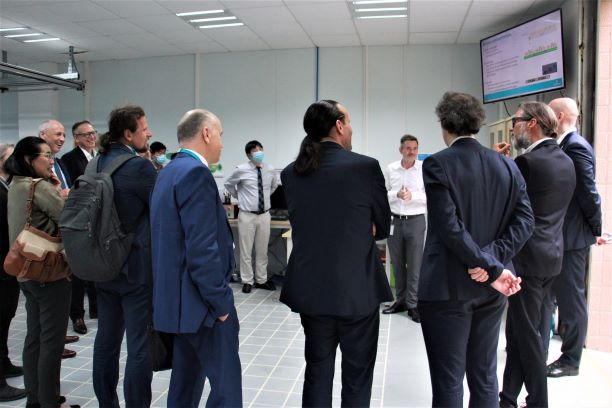 Pictures: Marquard Switches Shanghai / CNBW
Marquardt Switches (Shanghai) Co., Ltd.
http://www.marquardt.com